Our Aim
Our aim is to develop a society with a high moral standard. We provide quality education designed to challenge students intellectually, morally and physically. The all-round development of our students is our ultimate aim.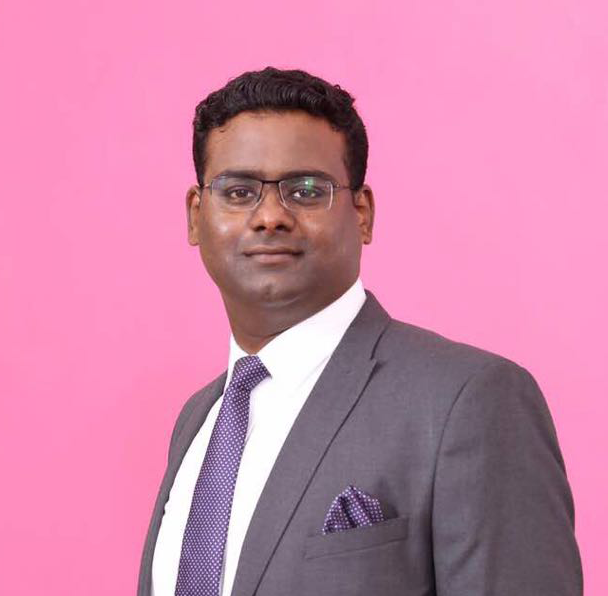 MR. SHIBIN VARGHESE
PRINCIPAL Emmanuel Mission
Sr. Sec. School, Pali
Principal's Message
Welcome to the Emmanuel Mission Sr. Sec. School, Pali website. We are pleased that you have taken the time to visit our website. Our hope is that you find our website to be user-friendly and after your visit, you will have a good idea of all we have to offer. You will learn about our wonderful students, our School and get a feel for the vibrancy and strength of our Emmanuel community. Emmanuel School, Pali is a wonderful place for students from diverse backgrounds to grow educationally, get involved and have a meaningful school experience. In every way that schools are measured, whether it is academically, athletically or in any field you name it, Emmanuel Mission Sr. Sec. School, Pali excels. We are very proud of our school and the people who make up our entire school community. We are very fortunate to have outstanding students, a well-prepared and caring staff. Our school emphasizes on quality education for all the students and the opportunity for students to grow in as individuals. The staff at Emmanuel Mission Sr. Sec. School, Pali is committed to a higher expectation from all the students and provide the best possible learning environment. Our curriculum, course offerings, co- and extra-curricular offerings are second to none. We will continue to work as a team of students, teachers, parents, and community as we encourage our students to believe in themselves, achieve knowledge, and gain social skills in order to become successful at whatever they attempt as they move through their academic years. We provide a safe, positive, intellectual learning environment that will empower students to become creative problem solvers, critical thinkers and inspired learners prepared for life. We strive to create an environment where each and every student is given the attention necessary to achieve his/her individual success. Our aim is to give every student in our care the very best possible education in order to prepare them for life beyond school.
We are a 'Learning Community' which encourages staff, students, past students and parents to involve themselves fully in all aspects of school life and to identify themselves with its core values of Respect, Responsibility, Integrity, Cooperation and Achievement. Our school is large enough to provide a broad and differentiated curriculum that caters for varied interests and abilities. Learning here takes place in many shapes and forms. We would like to continue setting high expectations for our students in regards to academic performance within the classroom, participation in co-curricular and we ask each student to make a commitment to having Emmanuel PRIDE (Personal Responsibility In Daily Efforts) by being active participants in their learning and acting responsibly as an individual within our learning community. At the same time, our vision of education extends far beyond the classroom.

We encourage all our students to connect with our school; stand up to mistreatment, vandalism, and to anything you know is not right. Remind yourself you do not have to follow the crowd. Be yourself and even when no one is watching, do the right thing. Parents, please help us by reinforcing school expectations at home. With your help, the Emmanuel will continue to be a school community in which every person feels respected, valued, and is encouraged and challenged to achieve at the highest levels.

All of our successes are made possible by strong partnerships that are developed with our parents. I hope that our website will assist in the endeavour. If you are looking at our website because you are moving into the area please stop by for a tour of our facility. As always, if you have questions or concerns, please feel free to contact us with your suggestions or concerns.

Warm Regards
MR. SHIBIN VARGHESE
Our Vision
Every student has the ability to impact the world in a unique way. They have the opportunity to make choices that will positively affect others. At Emmanuel, Pali we believe in providing our students with an education that excels in basic standards. We want to form a nation of intellectuals with moral strength, but that can only be achieved through young men and women who share this vision.

Along with secular knowledge, we strive to instill in our students strong personal conviction and right values to motivate their actions. To achieve this we seek to form in them a right conscience in their relation to God and their fellow-men, with thirst for truth, a sense of justice, genuine concern for others and obedience to lawful authority.
EXECUTIVE COMMITTEE MEMBERS
ARCHBISHOP DR. M A THOMAS RECEIVING PADMASHREE AWARD FROM THEN PRESIDENT SHRI K R NARAYAN
THE MAN OF GOD BEHIND EMMANUEL
Dear Friends,
Formal education was not something I adapted well as a child. I performed poorly and sought instead the refuge of our home and farm. My dear father, however, understood the importance of a solid foundation of learning and insisted that I continue in study. In time, my grades improved as well as my appreciation for education I received. The concept of the developing the whole person in mind, body and spirit was evidenced in my own life. I also cleaved to the knowledge that, "The fear of the Lord is the beginning of wisdom". It is the principle that has guided me along a very exciting pathway in life.
Believing that God entrusted me with such a vision, I opened the first Emmanuel Mission School in 1967. From that time, we have grown over 140 schools throughout the nation of India and consider it a profound privilege to participate in the development of our nation's children. In equipping them with a broad background in academic studies, they will be better able to meet challenges and opportunities ahead. More importantly, the Emmanuel Mission School focuses on spiritual and physical growth. Developing leaders for tomorrow and teach them to serve their families, communities and nation in a spirit of love.
I encourage you as parents to embrace your children with the very best education possible. The blessings that return from such an investment are too numerous to name. Thank you for your interest in Emmanuel Mission School. I believe that we can provide the excellence in education that you are searching for. I thank you again for choosing Emmanuel.

Yours truly

Late Archbishop Dr. M A Thomas Founder & Chairman